Welcome to the Queen Blog!
Be the first to discover new products, read interviews with inspiring bakers and stay up to date with new trends.
Cheesecake
The Best of Emelia Jacksons Baking Tips and Tricks
Ever wondered how the pro's seem to always have a trick up their sleeve to make sure their baking creation is always a success? Emelia Jackson is here to give us the insider knowledge on the easy tricks and simple hacks you can use to help bring your delicious desserts to life!
Read more ›
Introducing our Queen Victoria Concentrated Vanilla Extract
The Queen brand was inspired by Queen Victoria's love for Vanilla, and today is synonymous with the very best Vanilla in the world. What better way to celebrate our namesake than with the most incredible Vanilla Extract in her honour.
Read more ›
Introducing our New Range of Tasty Sprinkles
Not only do our fabulous NEW sprinkles add a beautiful finish to your creations, but are absolutely bursting with flavour, adding a little extra oomph to your bakes!
Read more ›
AlmondNaturalExtract
Best Flavours for Baking: Introducing our new Extracts
We are so excited to finally share our new range of Finest Natural Extracts. In four delicious flavours, these extracts are made with pure essential oils that add depth to your icing, baking or anything that needs an extra kick.
Read more ›
Bundt
Tips for Baking the Perfect Bundt
Imagine lifting the tin after baking to reveal a perfect Bundt® with sharp edges and beautiful details – it's possible with a little know-how! Read on as Nordic Ware® explains why cooking spray is the enemy of Bundt cakes and how to prevent that pesky doming of your cake. With these tips, your cake will be perfect – first time, every time.
Read more ›
Spooky Halloween Baking and Desserts
While the supermarket aisles are bursting with "candy" (excuse the American-ism!) the little ones might not be able to do Halloween in quite the same way this year. If door to door is out of the question for your state, you can still get your Halloween fix with the family with some spooky and fun recipe ideas.
Read more ›
A Guide to Ingredient Substitutes
If you're running low on some key baking ingredients and your local supermarket is looking a little bare. Use our handy guide below for some baking ingredient substitutions. Not all substitutes are perfect, but they work well if you're in a bind!
Read more ›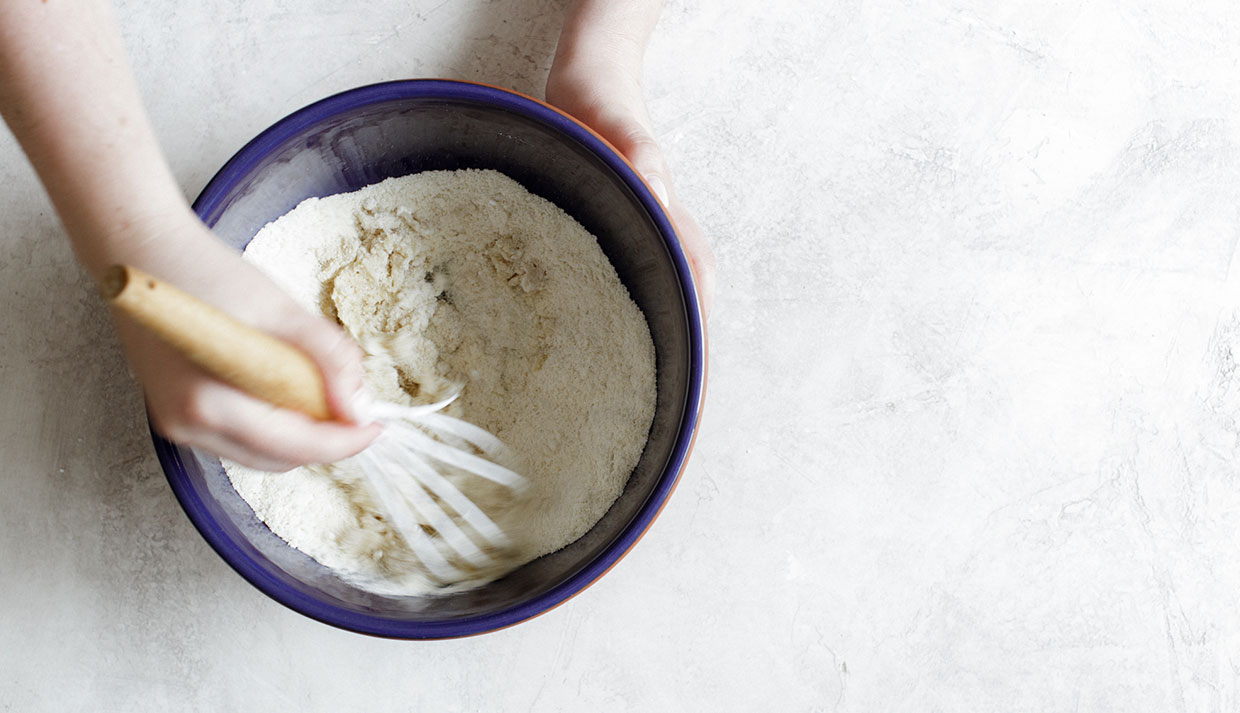 Vanilla
Recipes to Bake with Kids
Whether it's making a meal or baking a cake, preparing and eating something you've made together is great way to bond as a family. Baking tasks can inject a little bit of math and science into the day, with the added bonus of something sweet at the end! We've put together a list of recipes ranging from quick and easy biscuits, to some educational bakes that can encourage a little learning within the baking process.
Read more ›