Welcome to the Queen Blog!
Be the first to discover new products, read interviews with inspiring bakers and stay up to date with new trends.
Australia Day
The Best Desserts for an Australia Day BBQ
Did you know Queen Vanilla is made right here in Brisbane? We're very proud of our heritage, which means bringing a show-stopping desert to our annual Australia Day barbeque is an absolute must! With a hint of nostalgia, a dash of vanilla and a whole lot of iconic flavours, read on for our top picks for this year's long weekend.
Read more ›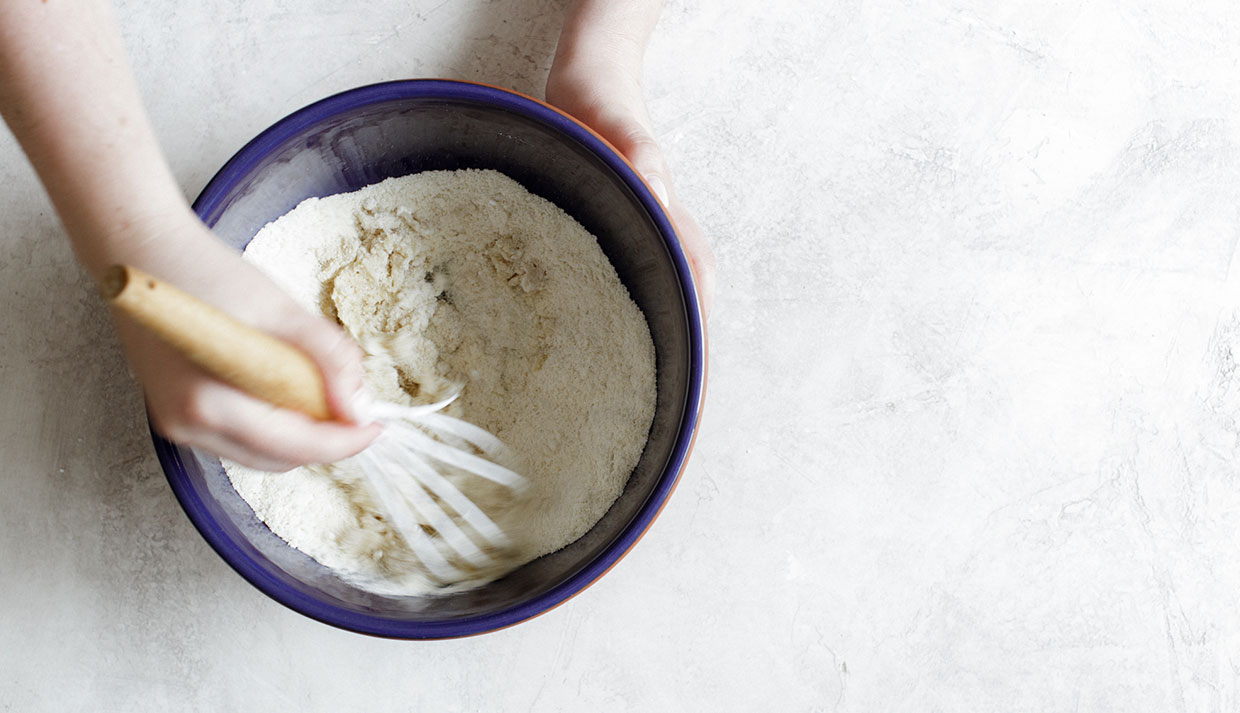 Vanilla
Recipes to Bake with Kids
Whether it's making a meal or baking a cake, preparing and eating something you've made together is great way to bond as a family. Baking tasks can inject a little bit of math and science into the day, with the added bonus of something sweet at the end! We've put together a list of recipes ranging from quick and easy biscuits, to some educational bakes that can encourage a little learning within the baking process.
Read more ›
Baking Club
Your Most Loved Recipes of 2019
New year, new you, new to-bake list! As we settle into 2020, we've taken a moment to reflect on your most loved, baked and searched for recipes of 2019. As expected, there are a few treasured classics making their annual appearance on this list, but we're also excited to see some brand new favourites. So, before choosing what to bake this year, be sure to check in with this list first. These recipes are not only tried and tested right here in the Queen Kitchen, they've also been tried, tested and loved by our very own community of bakers!
Read more ›
one bowl wonder
Ten Easy One-Bowl-Wonders
Hate washing up? So do we! But don't let that compromise your sweet tooth. Baking has a notoriously bad reputation for creating a mountain of dirty dishes, but it doesn't always have to be that way. Forget "baking projects", AKA those lengthy recipes with multiple components that require every utensil in your kitchen.  Instead, we've rounded up a selection of our favourite "one bowl wonders". Otherwise known as the Holy Grail for time-poor bakers, this collection proves that baking can be totally fuss-free, without compromising on the final product.
Read more ›
Christmas
Best Edible Gifts for Christmas
There are many good reasons to skip the shops this year and bake your Christmas presents instead. Firstly, who doesn't like fudge? A batch of something sweet is perfect for those "hard-to-buy-fors", and won't get lost amongst all the socks and boxes of Favourites. Secondly, two little (terrifying) words: shopping centres. If you're anything like us, you'll be avoiding the Christmas madness at your local Westfield at all costs. Why brave the carpark when you can whip up presents in the comfort of your own kitchen? And finally, gifting something home baked is such a personal way to say thank you and spread the Christmas cheer. From school teachers and colleagues to nurses and favourites aunties, we've got an edible gift worthy of every loved one in your life!
Read more ›
Cheesecake
Top 15 Prep Ahead Christmas Desserts
As the Christmas countdown begins, so does the season of list making, present buying and stretchy pant wearing ahead of that perfect festive feast, topped off with delicious Christmas desserts that you're whipping up for the family – no pressure! While it's the most wonderful time of the year, it's also the warmest here in Australia, adding that extra level of stress (and sweat) when baking for loved ones. So this year, do yourself a favour and cut out any last minute preparations with our top 15 favourite prep ahead Christmas desserts.
Read more ›
biscuit
Pantry Staple Recipes
Ever found yourself with an insatiable craving for sweets? Unexpected guests? Prefer to stay in your PJ's rather than brave the shops? Yeah, we know the feeling. Pantry staples are your get out of jail free card when a trip to the shops is simply out of the question, and you'll be pleasantly surprised to see how much you can whip up with the bare essentials. These recipes don't require any fancy or expensive ingredients, so they're also perfect for baking on a budget. You may notice an abundance of vanilla in this list; that's because it's the secret ingredient that turns a simple recipe into something truly indulgent!
Read more ›
Baking Club
Your Most Loved Recipes of 2018
After a busy Christmas baking season, it's time to restock your pantry, clean out your oven and get ready for a delicious year ahead! To help us develop recipes we know our Queen Bakers will love, we took a look at your most loved, baked and searched for recipes over the past year. From treasured classics to brand new favourites, be sure to check in with this collection before planning your 2019 to-bake list.
Read more ›