A little Queen does wonders
You can't see the generous dash of Queen Vanilla, but they can taste it!
Emelia Jackson's Sweet and Simple MasterClass
In this Masterclass you will:
🎂 Learn how to fuse 2 signature flavours baking the Chocolate Vanilla Striped Cheesecake
🥣 See how to create a Vanilla Pound Cake using only one bowl
😋 Make a Classic with a Twist: Snickers Vanilla Slice
🧁 Master the art of icing by decorating vanilla cupcakes with Vanilla Buttercream Rosettes
🍩 Treat your loved ones with the delicious Vanilla Glazed Donuts
💯 Debunk the choux buns
The Queen Blog
Do you know how to freeze cake, use glycerine in baking or what the difference between baking soda and baking powder is? Or maybe you're searching for the latest cake decorating trends, or an interview with an famous baker? Take a browse through the Queen Blog and get inspired!
Baking Tips
Choosing the Perfect Vanilla for your Recipes
See tip ›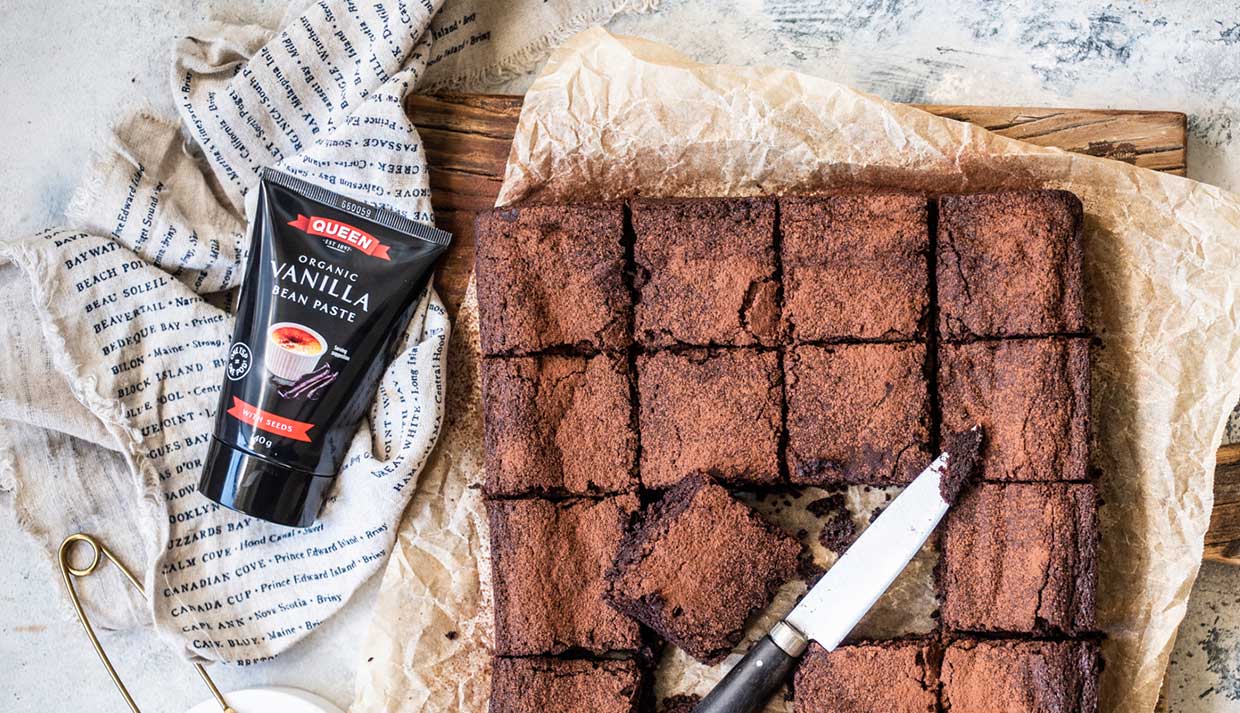 Baking Tips
How to Use Vanilla Bean Paste
See tip ›
Baking Tips
What is the difference between Vanilla Extract and Vanilla Essence?
See tip ›