1. Low prep, low mess
While baking can be stress relief for some, others find it to be the cause. And if you're one of those bakers who shy away from the "bigger is better" mantra, this trend is the answer to your prayers. For the same reason sheet cakes were a big trend last year, no hassle bakes are a godsend thanks to the ever-increasing pace of life. This trend sees a profound surge in one-bowl-wonders and pantry staple recipes.
2. Hour of Flour
Alternative flours have been on the rise for some time now and are ripe to hit peak trend status in 2020. With buckwheat, spelt and coconut flours popping up in major supermarkets, and the lesser known tigernut, teff (and even banana flour), bakers are becoming increasingly adventurous in a world full of unique flour options.
3. Power to the plants
Going hand in hand with the gravitation toward grains and alternative flours, bakers are moving toward a more sustainable and responsible way of baking. The growing curiosity for healthy or allergy free substitutes has caused a shift toward plant-based baking, using butter and egg substitutes to create so-good-you-can't-tell-the-difference treats for even the most discerning bakers.
4. Multi-sensory experiences
In a time where bakers are becoming more experimental, multi-sensory food experiences are becoming popular with adventurous bakers pushing the boundaries beyond just sweet and salty. This trend has us craving unique food pairings as well as fusions of textures, shapes and flavours – like soft marshmallow, crunchy sprinkles and melt-in-your-mouth biscuit.
5. Different Dairy
2020 signals the exploration of all things dairy! Bakers are adding additional richness to their baking with the addition of labneh, curd, and mascarpone to name just a few. These delicious dairy additions are easy enough to make by yourself, but the good news is that they are becoming more readily available (and affordable) than they once were.
6. Black is the new… Black
You might need to sit down for this one. Going against all the cardinal rules of baking, low and behold, the intentional burning of your food is the new "it" thing to do in 2020. A little char to your bakes adds dimension and complexity in the form of acidity, tang, and sweetness, but also imparts alcoholic flavour notes. This harmony of bitter and sweet flavours lends itself well to baking & desserts, which is why we're excited to see a lot more renditions in the coming year.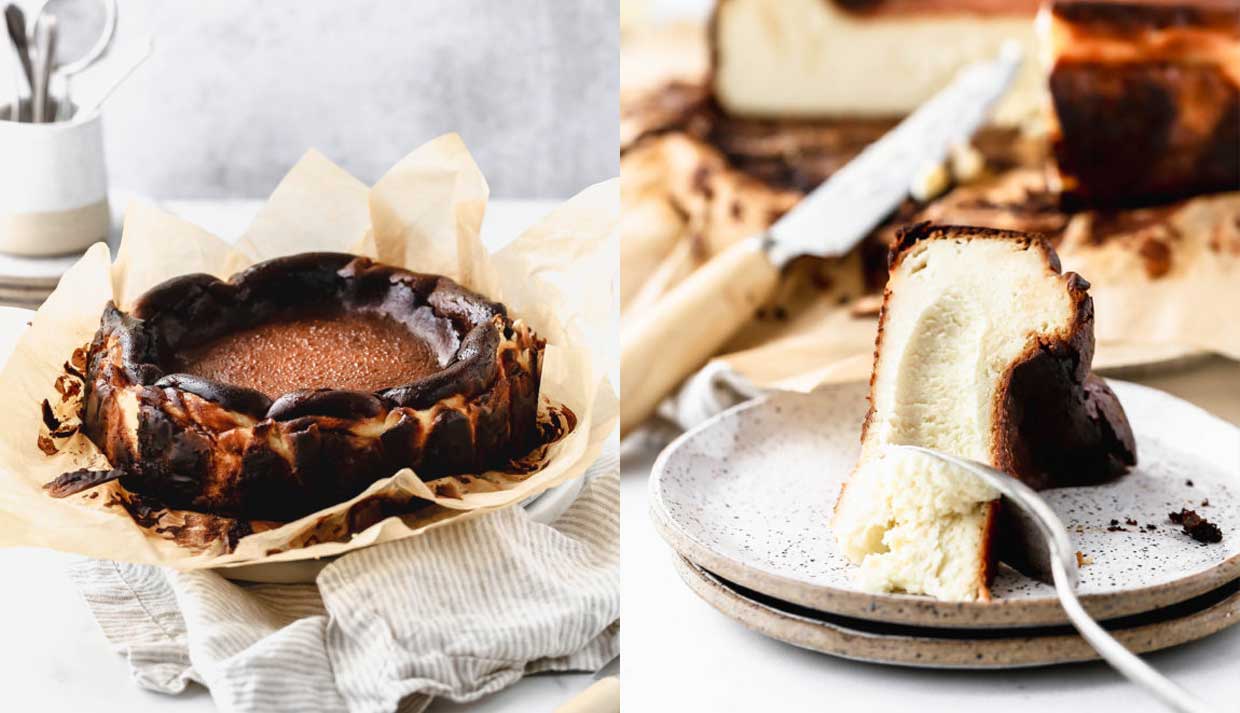 7. Middle Eastern
The Middle East is home to some of the most exotic flavours, ingredients and desserts, so it's no surprise that the baking world is taking notice. There's more to Middle Eastern sweets than just baklava, so keep your eyes peeled for renditions and mash-ups featuring ingredients like sumac, saffron, tahini and pomegranate as well as twists on traditional bakes and desserts.
8. Fermented Flavours
From kimchi to kefir, consumers are becoming increasingly concerned with wellness and gut health, laying the groundwork for fermented foods and probiotics to shine in 2020. The ancient art of fermented food is rich, varied, and becoming increasingly popular in baking, with ingredients such as sourdough, apple cider and kefir delivering a unique taste experience.
This time last year, we predicted sheet cakes, matcha and brown butter in everything to be among the top trends for 2019. We dare you to flick through a recipe mag without spotting at least two or even three of our predictions!
For more monthly recipe inspiration delivered straight to your inbox, along with product information, competitions and special offers, join our Queen Baking Club.