Traditional Cheesecake
A traditional cheesecake is a lesson in simplicity. Made with just three simple ingredients; cream cheese, sugar and eggs, it's one of the more popular styles of cheesecake. Not just limited to cream cheese, different countries and places have their own spin on tradition, often using ricotta, mascarpone and quark. This cheesecake is one of the easiest and best to play around with the flavours and have a little fun, much like our Lemon Curd Meringue Cheesecake.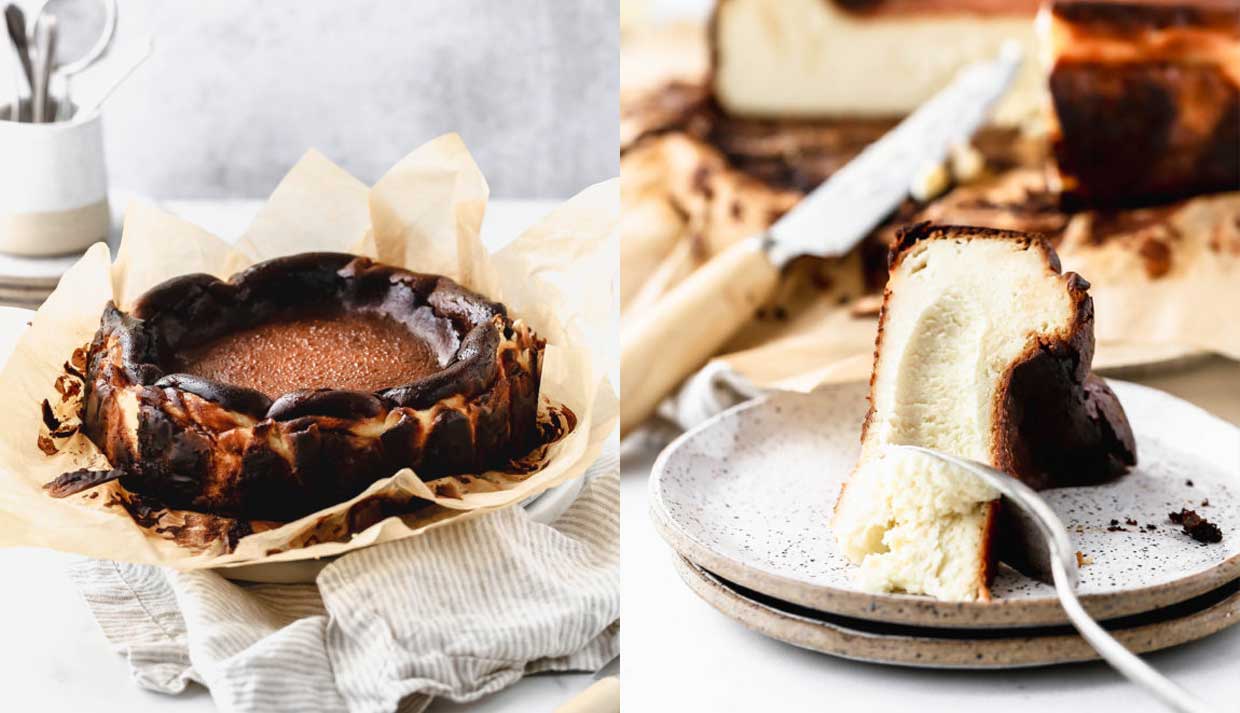 Basque Cheesecake
Going against all the cardinal rules of baking, the intentional "burning" of your cheesecake adds dimension and complexity to your bake. In fact, this burnt cheesecake doesn't taste "burnt" at all! It combines a beautiful combination of acidity, tang, and sweetness from the cream cheese, coupled with rich caramel or browned butter flavour notes from the blackened top. Other than the obvious char, Basque cheesecake also differs in texture compared to a traditional or New York cheesecake, with a much lighter, airy, souffle-like mouthfeel.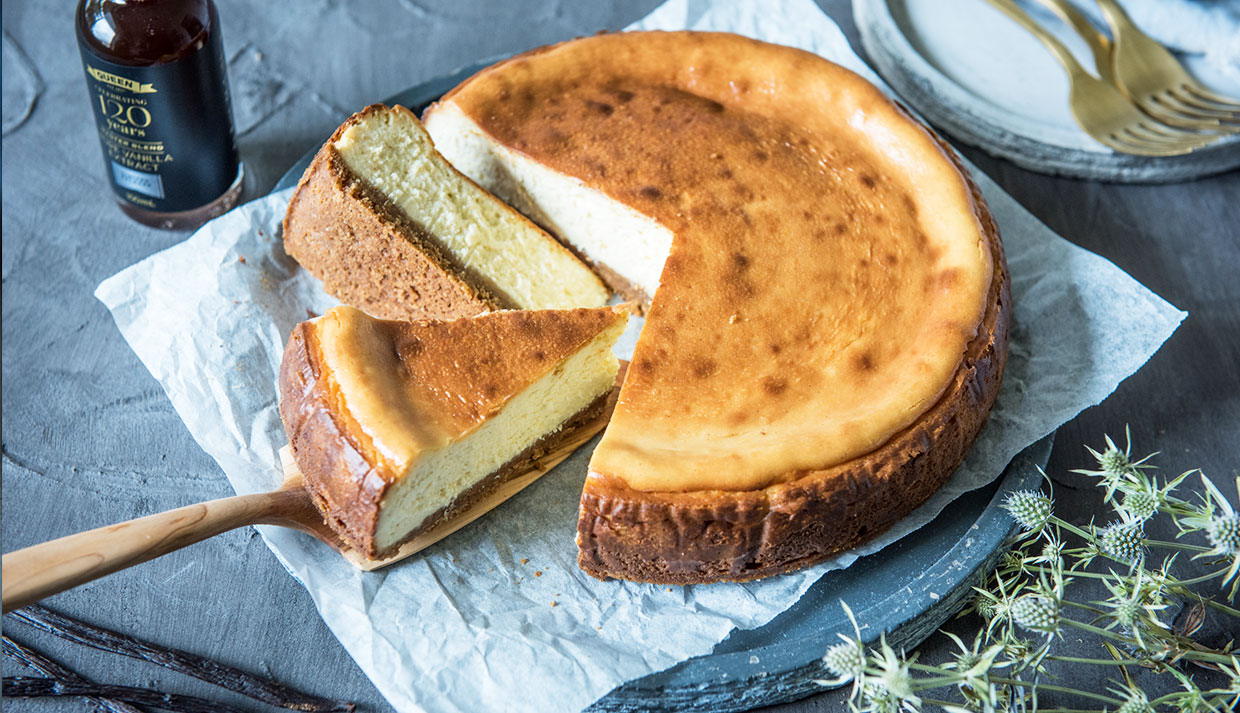 New York Cheesecake
A New York Cheesecake is the larger, richer and more indulgent cousin of the traditional cheesecake. We all know how American's like things bigger and better in the USA and cheesecakes are no exception (not that we're complaining). This cheesecake steps it up a notch with even more cream cheese and the addition of cream or a few extra egg yolks to create an ultra-rich, creamy and larger than life cheesecake. Sound like the cheesecake for you? Why not try our New York Baked Vanilla Cheesecake, with added sour cream to pump up the decadence.
No-Bake | Chilled Cheesecake
Short on time? No bake cheesecakes are the answer to your dessert prayers. Some may argue that a chilled cheesecake isn't a "real" cheesecake, but we beg to differ. Popping it in the fridge is a lot easier than keeping an eye on it in the oven. A no-bake cheesecake is very similar to the traditional one, but without the eggs and the extra step of baking. It's a breeze to make and you don't have to worry about those pesky cracks! It's also perfect for those of us who prefer a lighter cheesecake like our Unicorn Pastel Rainbow Cheesecake. Usually set with gelatine to create stability, it's easy to make and even easier to eat. For our vegetarian friends, struggling to set a no-bake recipe is a thing of the past! Simply use Queen Jel-it-in to create a sturdy and creamy cheesecake.
Raw/Vegan Cheesecake
If you err on the healthier side of things, our Raw Coconut, Macadamia & Raspberry Cheesecake is the answer. Incorporating cashews, dates and vegetable or rice milks makes sure we can still get our "cheesecake" fix in an incredibly healthy way. Typically frozen to "set" and filled with delicious fresh flavours, there's nothing stopping us from going back for seconds!
Cheesecake Icings and Fillings
If you're now sitting here craving cheesecake but you find a whole cheesecake a touch too rich, why not try our Cheesecake Stuffed Hummingbird Cake with Caramel Glaze, you get a delicious cheesecake layer baked into a not too sweet hummingbird cake. Or perhaps you might try your hand at an Australian classic, the tried and true, Cheesecake Jelly Slice. Topped off with a fresh tasting strawberry jelly! Our personal favourite however, is our Red Velvet Cheesecake Trifle.
And there you have it, why a cheesecake isn't always just a cheesecake.