Welcome to the Queen Blog!
Be the first to discover new products, read interviews with inspiring bakers and stay up to date with new trends.
Bundt
Tips for Baking the Perfect Bundt
Imagine lifting the tin after baking to reveal a perfect Bundt® with sharp edges and beautiful details – it's possible with a little know-how! Read on as Nordic Ware® explains why cooking spray is the enemy of Bundt cakes and how to prevent that pesky doming of your cake. With these tips, your cake will be perfect – first time, every time.
Read more ›
Spooky Halloween Baking and Desserts
While the supermarket aisles are bursting with "candy" (excuse the American-ism!) the little ones might not be able to do Halloween in quite the same way this year. If door to door is out of the question for your state, you can still get your Halloween fix with the family with some spooky and fun recipe ideas.
Read more ›
A Guide to Ingredient Substitutes
If you're running low on some key baking ingredients and your local supermarket is looking a little bare. Use our handy guide below for some baking ingredient substitutions. Not all substitutes are perfect, but they work well if you're in a bind!
Read more ›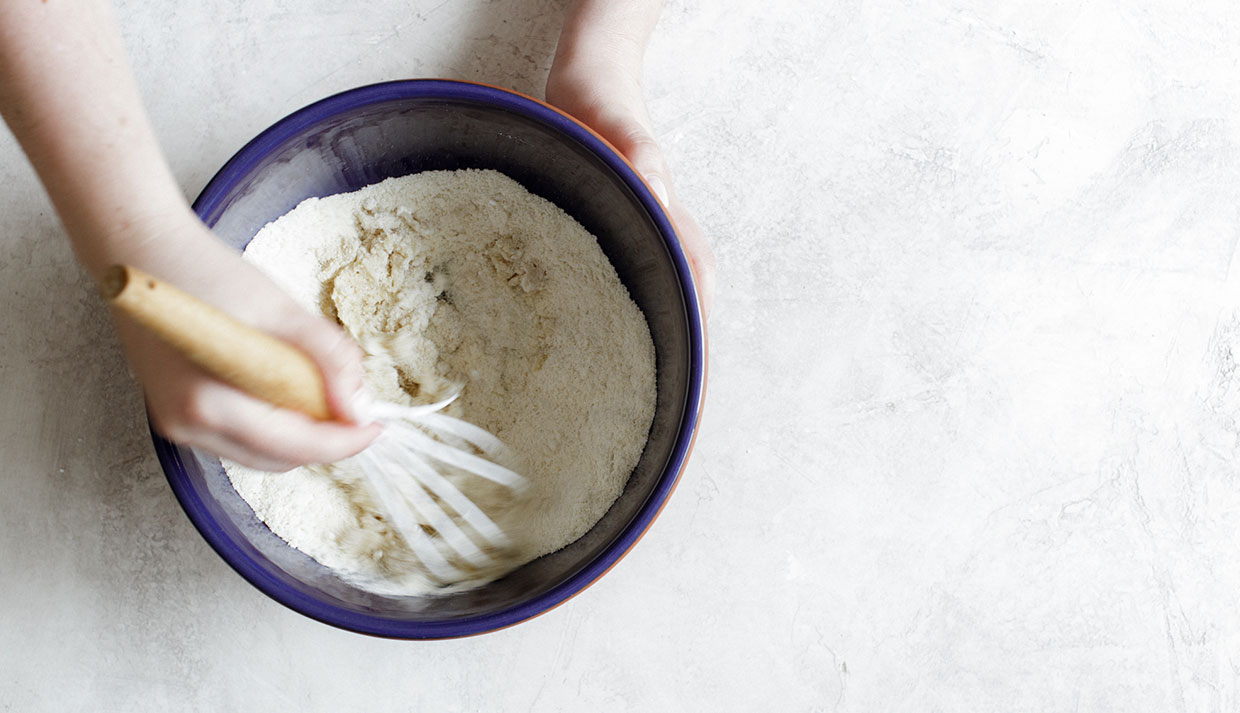 carrot cake
Recipes to Bake with Kids
Whether it's making a meal or baking a cake, preparing and eating something you've made together is great way to bond as a family. Baking tasks can inject a little bit of math and science into the day, with the added bonus of something sweet at the end! We've put together a list of recipes ranging from quick and easy biscuits, to some educational bakes that can encourage a little learning within the baking process.
Read more ›
Our No-Bake Summer Dessert Round Up
We love our oven dearly but when it's boiling hot outside, it's the no-bake recipes that win us over. They're fresh, creamy and easy to prepare! Whether you need something for morning tea, dessert, or a snack on the run, these cool creations can chill happily in the fridge until you need them. So give your oven a well-earned rest this summer and embrace no-bake instead. Visit our No Bake Recipe Collection for more recipes.
Read more ›
Cheesecake
Top 15 Prep Ahead Christmas Desserts
As the Christmas countdown begins, so does the season of list making, present buying and stretchy pant wearing ahead of that perfect festive feast, topped off with delicious Christmas desserts that you're whipping up for the family – no pressure! While it's the most wonderful time of the year, it's also the warmest here in Australia, adding that extra level of stress (and sweat) when baking for loved ones. So this year, do yourself a favour and cut out any last minute preparations with our top 15 favourite prep ahead Christmas desserts.
Read more ›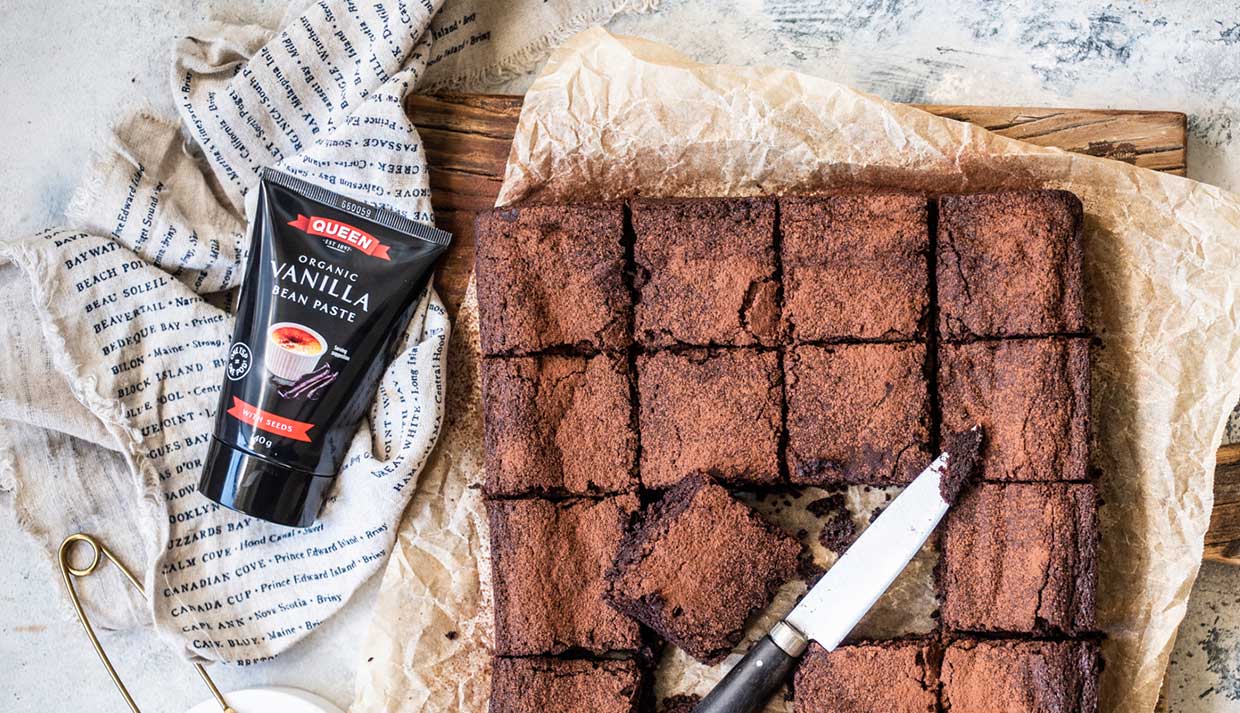 brownies
How to Use Vanilla Bean Paste
Each and every Queen Vanilla has a strong place in our hearts but there's no denying that a generous squeeze Queen Vanilla Bean Paste adds a little somethin' that truly elevates your sweet treats. Our Vanilla Bean Paste is the real deal, with no added bean fibres to bulk out or imitate the appearance of seeds – just straight up pure organic vanilla with thousands of those beautiful little seeds suspended throughout. It's an extremely cost effective alternative to using vanilla bean pods, with one teaspoon providing the equivalent flavour of a whole pod. While you can use our Vanilla Bean Paste in any recipe that calls for Vanilla, there's quite a few occasions where it is really the star of the show. Read on for how to get the most from this special ingredient.
Read more ›
biscuit
Pantry Staple Recipes
Ever found yourself with an insatiable craving for sweets? Unexpected guests? Prefer to stay in your PJ's rather than brave the shops? Yeah, we know the feeling. Pantry staples are your get out of jail free card when a trip to the shops is simply out of the question, and you'll be pleasantly surprised to see how much you can whip up with the bare essentials. These recipes don't require any fancy or expensive ingredients, so they're also perfect for baking on a budget. You may notice an abundance of vanilla in this list; that's because it's the secret ingredient that turns a simple recipe into something truly indulgent!
Read more ›